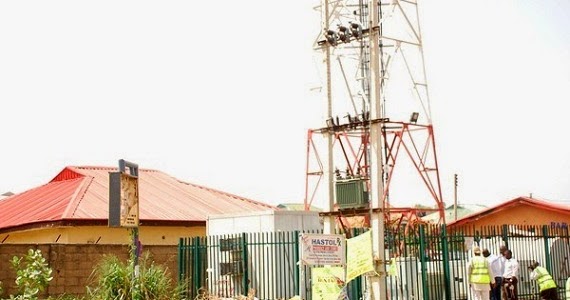 General News
TAX TIPS
Federal High Court Rules that Telecommunication Mast Sites do not Constitute Business Premises for Tax Purposes
IHS is a telecommunications company with several base stations across Nigeria including Abia State. According to the Registration of Business Premises Law of Abia State, the Abia State Government is empowered to levy fees for the registration of certain listed "Business Premises" including telecommunication mast/base stations. Similarly, telecommunication/mast base stations are listed as "Business Organisations" liable to the payment of environmental fees under the Abia State Basic Environment Law.
Pursuant to the foregoing, the Abia State Environmental Protection Agency, in 2016, issued demand notices to IHS to pay "Environmental Support fees" for their base stations in Abia State. In addition, the Abia State Government issued several demand notices to IHS for the "Registration of Business Premises" for 253 of its base stations in Abia State at the rate of N100,000 each. Consequently, IHS instituted an action before the FHC challenging the legality of the demand notices on the grounds that base stations do not constitute "Business Premises" for the purpose of levying the charges.
The FHC ruled in favour of IHS holding that a telecommunication mast/base station does not constitute "Business Premises" by itself for tax purposes. This is because such taxes or levies are already imposed on the chargeable office of the Company and levying same on the base stations amounts to imposing multiple taxes on the Company. Thus, the Court held that the inclusion of base stations, as part of "Business Premises", under the Abia State Laws for collection of "Environmental Support fees" and "Business Premises Registration fees", was ultra vires and illegal.
Implication
This Judgment addresses one of the issues relating to multiple regulation and taxation within the telecommunications industry. Based on this judgment, telecommunication companies in Abia State should no longer be required to pay "Business Premises fees" or "Environmental Support fees" on each of their base stations. This is expected to improve the ease of doing business in Nigeria as it would save significant operating cost for telecommunication companies.
We will continue to monitor regulatory issues of this nature and are always willing to provide further information to our clients on tax and regulatory issues to assist in reducing the cost of doing business in Nigeria.
[8/22, 09:51] Mtn no: Citizens will soon reap the benefits of paying tax.
The Chairman of the Federal Inland Revenue Service (FIRS), Mr Babtunde Fowler, says with the tax policies put in place by the Federal Government, citizens will soon reap the benefits of paying tax.
Fowler, gave the assurance when he addressed State House correspondents after he briefed the Federal Executive Council (FEC) on activities of FIRS on Wednesday at the presidential villa, Abuja.
According to him, the benefits accruing from payment of taxes by the citizens will encourage them to pay their taxes to relevant authorities, promptly.
The FIRS boss dismissed the assertion that there were cases of multiple taxations in the country.
"The Federal government, through the Vice President and the Ministry of Information, has been talking about the different projects that have been financed with tax revenue and I think as Nigerians begin to see those dividends of democracy as they say, but I say of very good spending, people will be encouraged to pay more taxes.
"I would like to state once again as I have done before, that we do not really have a situation of double or multiple taxation in this country.
"You only have that when you pay the same tax to two tiers of government.
"What we had found out is that a lot of people categorise every payment to government as tax.
"For example if you receive a fine or penalty, they call it tax, if you pay for a parking space, they call it tax but those are things that a referred to as user charges, not taxes," he explained.
Commenting on the Voluntary Assets Declaration Scheme of government, Fowler said the window of opportunity given to defaulters expired on June 30, and henceforth, defaulters would be prosecuted.
He said: "The window expired on June 30 and anyone who has not come forth by now we shall use legal means to make sure that we bring them to book and make sure they pay the appropriate tax, with interest and penalty.''
Fowler said he was in the State House to brief the FEC on the exchange of information programme between Nigeria and other countries that will help reap more revenue for government.
"We are ratifying the automatic exchange of information, which basically means Nigeria as a country will be able to exchange financial information with other countries, which hopefully should improve our revenue and also ensure that all Nigerians that have investments, businesses or income abroad pay their taxes as and when due,'' he added
Share on Facebook
Share on Twitter
Share on Pinterest